Budget & Specs
Your yearbook budget will depend primarily on the size of your league, as most leagues engage based on the model where they order one book for every kid in the league.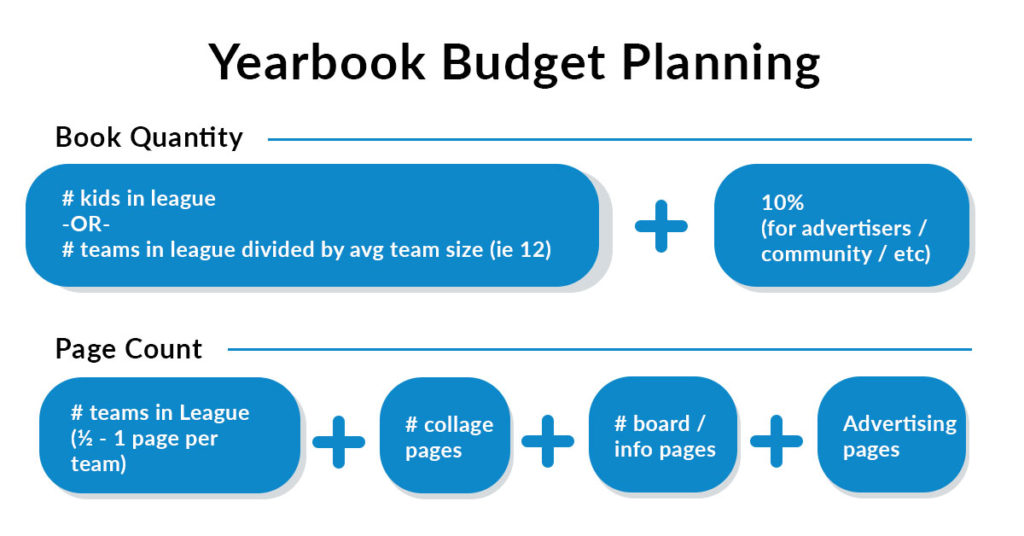 In order to properly plan your budget, get an accurate count about how many teams will be in the league and how many players are in the league. Generally speaking, the answers to these questions will help you decide how many pages you need and how many books you need. The page count and book count drive the cost.
We have provided the average project specifications for a yearbook project below.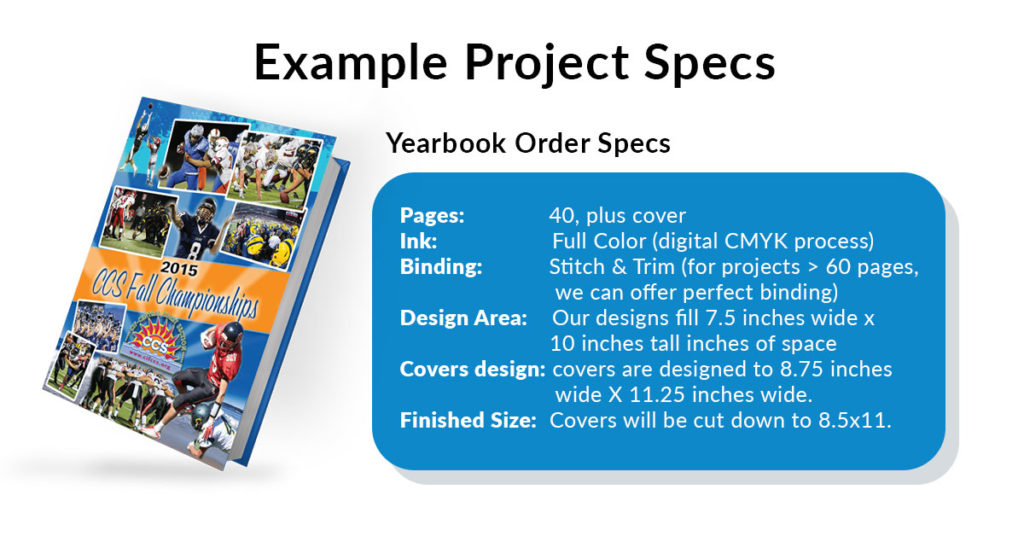 Your budget will be decided by the specs related to your book and also how you plan to use the book.  The specs that drive cost are page count, ink (color versus black/white), binding and quantity.
Almost all League Prints clients order color books in this day in age. When we first started more than 10 years ago, people would shop for black and white books in order to save on budget.  Technology has reduced the cost difference between color and black/white printing to where most leagues now order color output for all pages.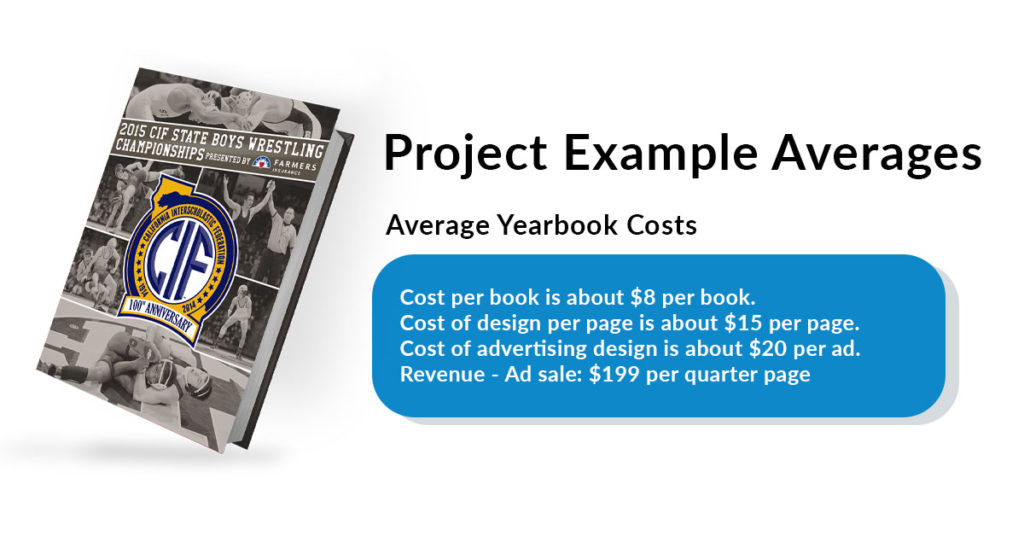 Click here to download a template to help you work out your costs. There is not a lot of flexibility in pricing based on quantity discounts given that we are providing digital format printing. Digital format means that the materials are used in perfect on demand production. There is no drop in cost covered by a general setup. If you go over 1,000 copies of a book, then it is valid that we could offer a significant price break. Either way, League Prints minimum project is $1299.