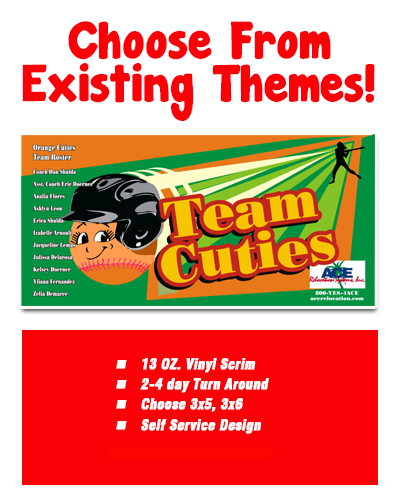 Team Banners That Rock!
League Prints offers snazzy templates at discount pricing.
Football Designs
Basketball Designs
Custom Designs
DOWNLOAD FLYER to share with league parents.
Features
Fun Colors
Include Photos
Sponsor Inventory
2-4 day Turn Around
$79/each
Case Studies
South San Jose Softball
6U Cuties
For More Information
If you would like to speak with somebody about a potential project, please call: 866.885.2860. If you would like an immediate quote, please complete the form HERE.